Description
Sennheiser DW Office
Sennheiser DW Office is a DECT-based single-sided wireless headset designed to bring highly quality solutions to professionals who requires voice clarity and comfort.
https://www.youtube.com/watch?v=qJo5AvFScvE&rel=0
Sennheiser DW Office Wireless Office Headset Delivers Active Protection That Keeps The User Safe At All Times
What makes Sennheiser DW Office headset stand out are the technologies utilized to give you optimal performance. Sennheiser's vast experience in high quality audio allowed them to successfully answer the needs of the modern office environment.
Built In Call Handling – Answering calls and managing your daily communications is made easy by Sennheiser's intuitive user interface. You can control volume, mute, answer and end calls without impacting your work flow.
Sennheiser's HD Audio – DW Office wireless headset offers an outstanding quality of audio. Your calls will be perfectly clear, allowing you to have an unhindered conversation with your clients or your associates.
ActiveGard Technology – Modern office environments are very dynamic in nature. That's why Sennheiser has built in ActiveGard in their premium DW Office headset. You can safely converse with your peers without worrying about acoustic injury.
Noise Canceling Microphone – Sennheiser DW Office headsets come with built in noise canceling technology. No matter how noise-polluted your immediate environment is, your associates will only hear your voice.
Comfort You Deserve – Sennheiser DW Office headset features a variety of mounting options. Whether you go with a headband, neckband or an ear hook design, you will experience high comfort and no user fatique.
Sennheiser Call Center Headsets Feature ActiveGard Protection That Keeps You Safe At All Times
Modern communication depends on much more than just audio quality. Being protected from sudden spikes in volume has become a necessity. Sennheiser's ActiveGard technology eliminates any dangerous increase in volume before it reaches user's ears. No matter what is going on at the other end of the line, your hearing will remain protected at all times.
Comfort Through Versatility
Sennhesier's DW Office premium grade headset features a variety of options when it comes to wearing styles. The user can choose between a low profile ear hook design, a standard headband or even a neck band. All of these feature Sennheiser's FlexFit technology which ensures a positive custom fit.
QUOTE REQUEST
Or, simply fill up the form below and we will get back to you shortly.
Select The Model That Fits Your Personal Needs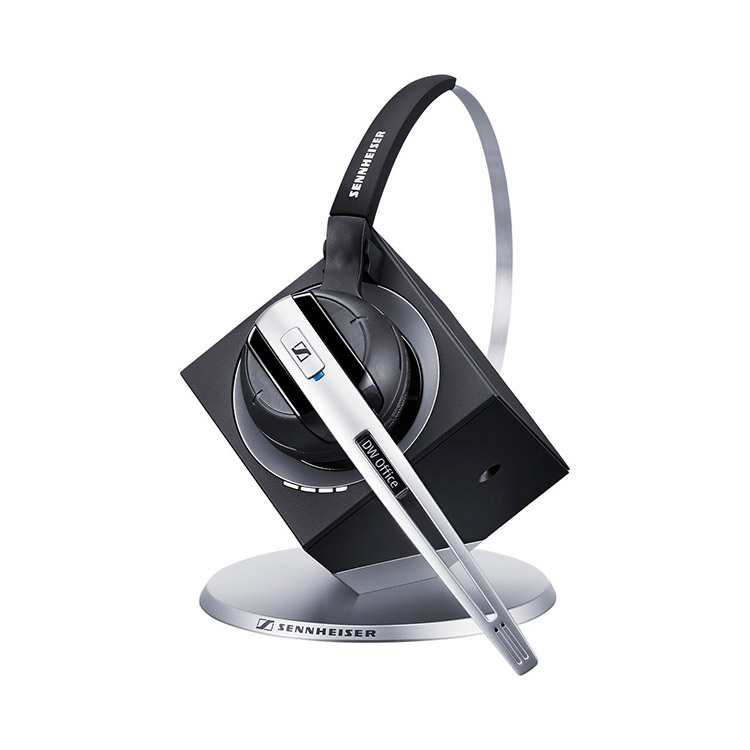 Sennheiser DW Office
(Dual Connectivity)
DW Office is the base model that is capable of connecting to your desk phone as well as your softphone at the same time.
Product No.: 504300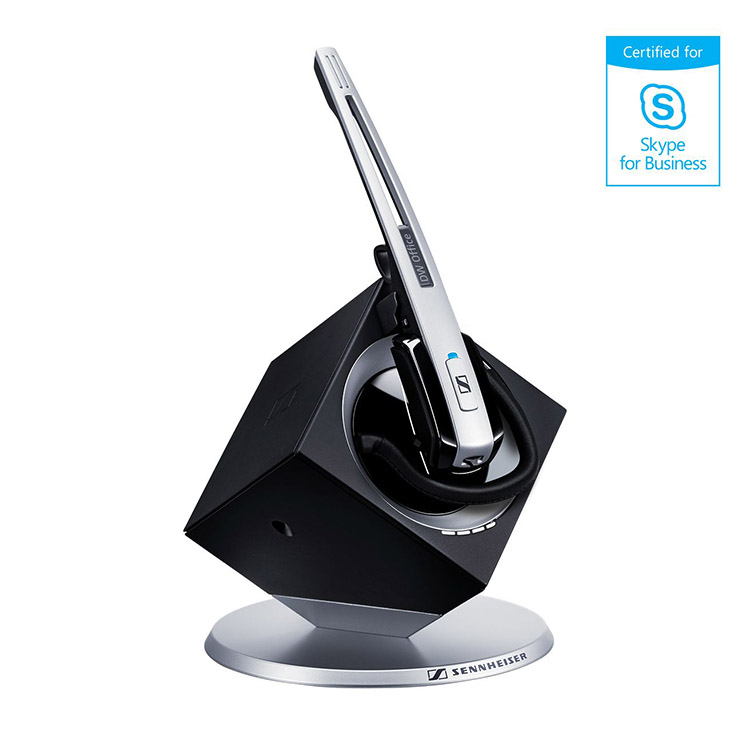 Sennheiser DW Office ML
(Dual Connectivity)
ML variant of Sennheiser's DW Office headset also features dual connectivity. This version is factory certified for Skype For Business application.
Product No. 504454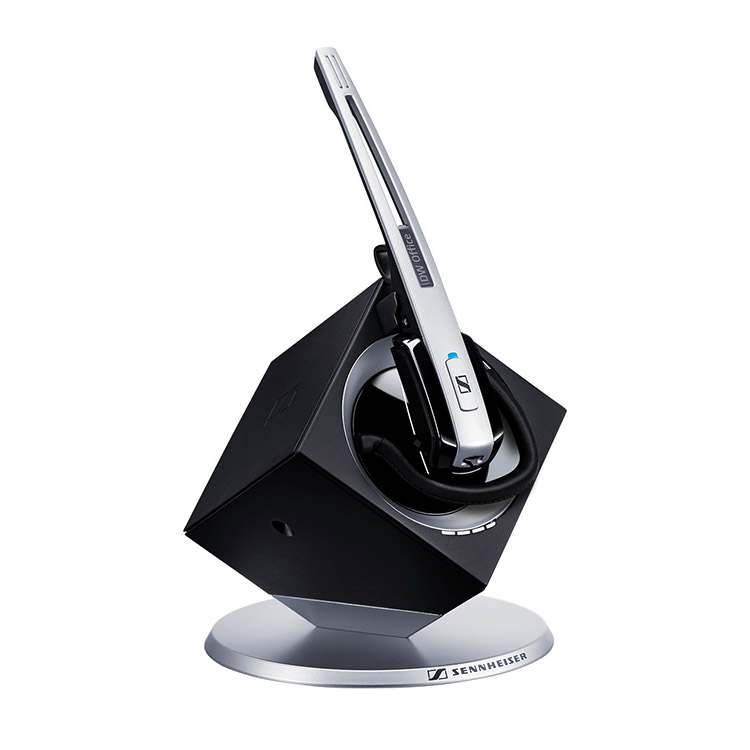 Sennheiser DW Office USB
(Single Connectivity)
A version of DW Office headset designed to work with softphones only.
Product No.: 504312
Sennheiser DW Office USB ML
(Single Connectivity)
This is a more elaborate version of the DW Office USB headset that is also optimized to work with Skype For Business application.
Product No.: 504466