Description
Monitor All Of Your Phones With Sennheiser MB Pro 1 Multi Connectivity Suite
Sennheiser MB Pro 1 wireless Bluetooth headset allows you to manage and organize calls from multiple devices. This professional headset is aimed at those who need to stay in touch with their clients at all times while utilizing the full effect of unified communications. Sennheiser MB Pro 1 ensures this type of performance thanks to its impressive features.
Multi Connectivity – Sennheiser MB Pro 1 Bluetooth headset allows you to monitor calls from a variety of Bluetooth enabled devices. You can seamlessly switch between calls coming to your smartphone, soft phone or desk phone
Sennheiser Sound Enhancement Suite – Sennheiser MB Pro series feature Sennheiser's Sound-Enhancement Profiles. This technology ensures that your MB Pro 1 headset will optimize its performance according to both music and communications uses.
Increased Range And Talk Time – Sennheiser MB Pro 1 brings an extended range that goes up to 25 meters from the source device. On top of that, Sennheiser's power management designs will give you up to 15 hours of call time per single charge.
Sennheiser HD Sound – Sennheiser has brought over their High Definition audio technology into the business sector. With MB Pro 1 headsets, you will experience that trademark Sennheiser audio quality.
Noise Canceling Microphone – With a high-performance noise cancelling microphone, your Sennheiser MB Pro 1 Bluetooth headset will only pick up your voice. All of the noise pollution from the immediate surroundings will be cancelled out.
Enjoy The Full Potential Of Unified Communications With Sennheiser MB Pro 1
The modern business world requires next level of connectivity. Sennheiser MB Pro 1 meets and exceeds the needs of this evolving environment. With this Sennheiser office headset, you can monitor calls coming from several Bluetooth-enabled devices at the same time. Managing calls is even easier, thanks to the integrated controls on the headset unit. Those professionals who have an optimized daily workflow will find Sennheiser MB Pro 1 to be a great tool.
Ultimate Comfort In A Low Profile Bluetooth Headset
Sennheiser Bluetooth headsets are optimized for performance as well as user comfort. Staying connected for long periods of time an easily cause user fatigue if the headset you are using isn't designed with this type of use in mind. Sennheiser MB Pro 1 from Sennheiser's Bluetooth range brings one-sided headsets to a whole new level of comfort. Extra padding on the ear pad combined with an ergonomic headband allows you to stay in touch with your peers for long periods of time.
QUOTE REQUEST
Or, simply fill up the form below and we will get back to you shortly.
Select The Headset Solution That Fits Your Needs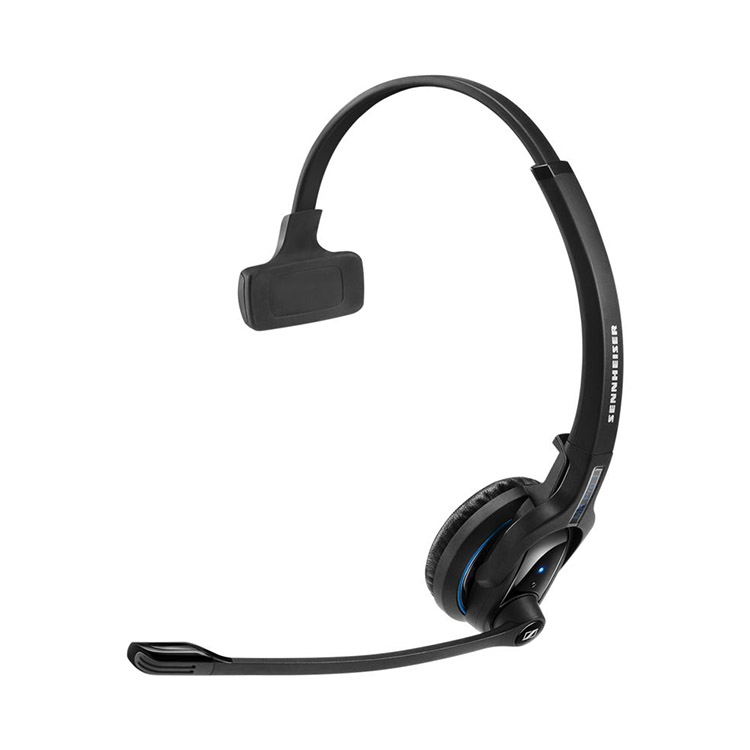 Sennheiser MB Pro 1
High-performance Bluetooth enabled headset for professionals who know exactly what they want.
Product No.: 506041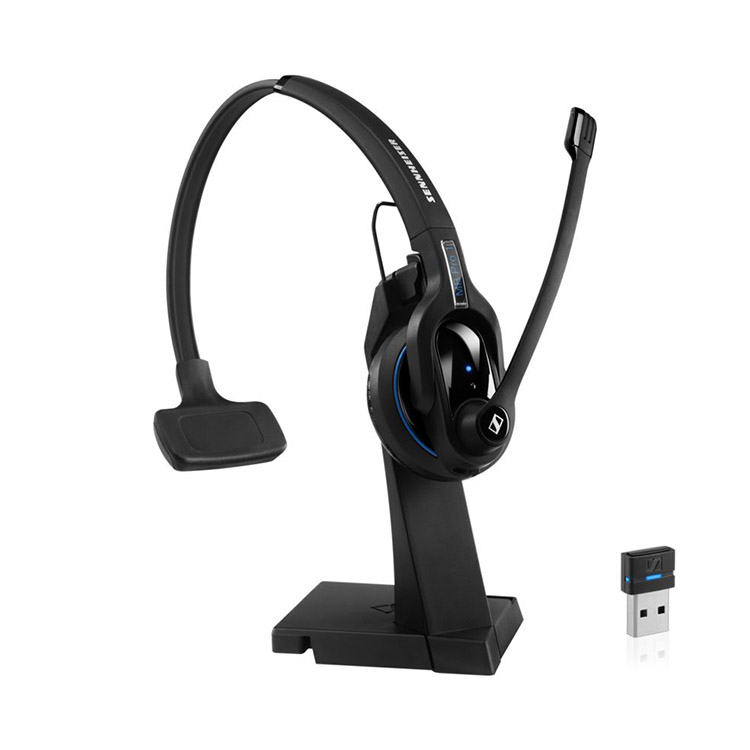 Sennheiser MB Pro 1 UC
Version of MB Pro 1 that is optimized to work with most softphones and UC brands in use today.
Product No. 506042