Description
Sennheiser DW Pro 1
Sennheiser DW Pro 1 is a DECT-based single-sided wireless headset designed for professionals who require comfortable all day wearing headsets in a noisy environment.
Sennheiser DW Pro 1 Headset Delivers Realistic Voice Resolution And Increased Wireless Range
Sennheiser has recognized the importance of natural communication, which is why their Sennheiser DW Pro 1 offers impeccable HD voice quality. With DW Pro 1 wireless office headset, not only will you hear your clients clearly, but you will also be able to recognize subtle cues in their voice.
Built In Call Handling – With wireless Sennheiser DW Pro 1, you have full control over incoming calls without having to be near your desk phone or softphone. With a built-in call handling interface, DW Pro 1 allows you to answer, mute and end the calls remotely.
Advanced Noise Cancellation – Every Sennheiser DW Pro 1 office headset comes with a noise cancelling microphone. No matter how noise polluted your immediate environment is, your associates will only hear your voice with great clarity.
Flexible Microphone Boom Arm – Sennheiser DW Pro 1 headsets come with a fully flexible microphone boom arm. This design allows you to fit the microphone exactly how you like it.
Fast Charging – Sennheiser's base stations are capable of recharging your wireless headset in record time. You can expect up to 50% of the battery to be charged within 20 minutes of placing the Sennheiser DW Pro 1 on the base station.
Increased Wireless Range – With DW Pro 1, you can experience up to 55 meters of range regardless of obstructions between you and the base station. This range is increased to 180 meters as long as you maintain a line of sight.
Sennheiser DW Pro 1 Keeps You Connected To Your Work Associates Thanks To Fast Charging
Sennheiser DW Pro 1 wireless headsets are never down for long. When the battery runs out, you can get up to 50% of battery charge within 20 minutes of charging. This way you are never disconnected for too long. Combined with a battery life of 8 hours in wideband mode and 12 hours in narrowband mode, you can always stay connected.
Light Weight Low Profile Design Reduces Wearer's Fatigue While Increasing Comfort
Sennheiser DW Pro 1 headsets were designed with prolonged daily use in mind. As such, Sennheiser recognized just how important comfort is. DW Pro 1 headsets feature a low profile headband that is lightweight and comfortable to use even for longer periods of time.
QUOTE REQUEST
Or, simply fill up the form below and we will get back to you shortly.
Variations Of Sennheiser DW Series
Sennheiser DW Pro 1
(Dual Connectivity)
DW Pro 1 is capable of connecting to your desk phone as well as your softphone at the same time.
Product No.: 504304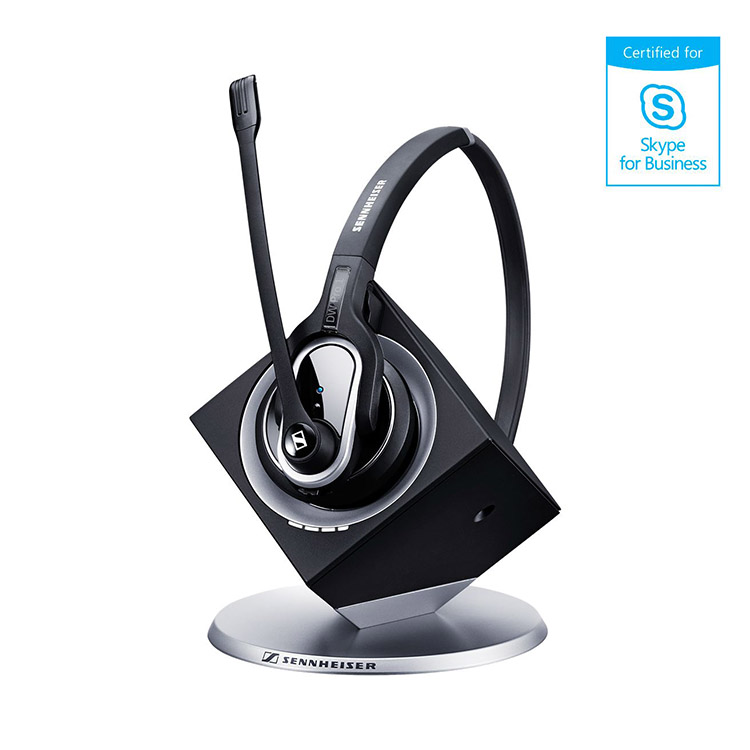 Sennheiser DW Pro 1 ML
(Dual Connectivity)
ML variant of Sennheiser's DW Pro 1 headset features dual connectivity. This version is factory certified for Skype For Business application.
Product No. 504458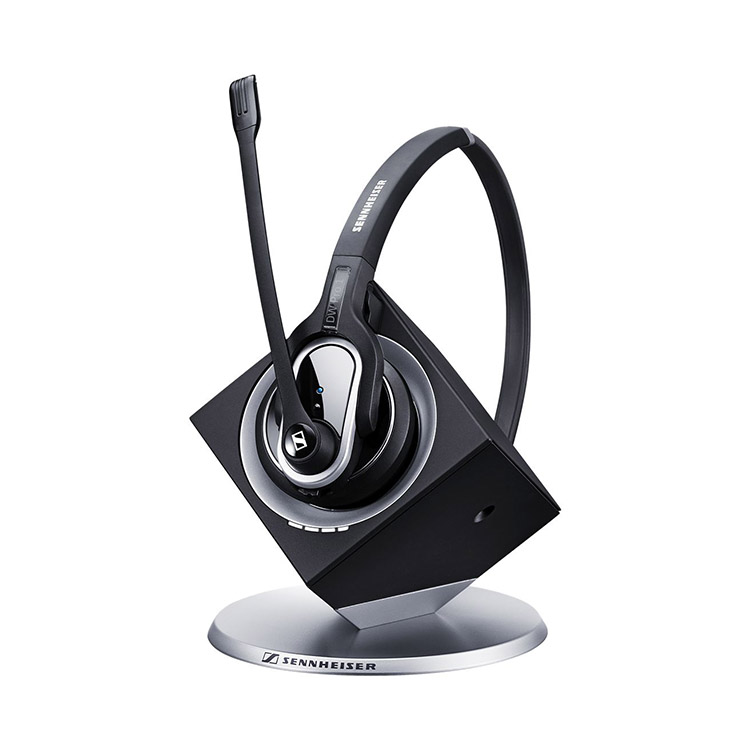 Sennheiser DW Pro 1 USB
(Single Connectivity)
A version of DW Pro 1 headset designed to work with softphones only.
Product No.: 504316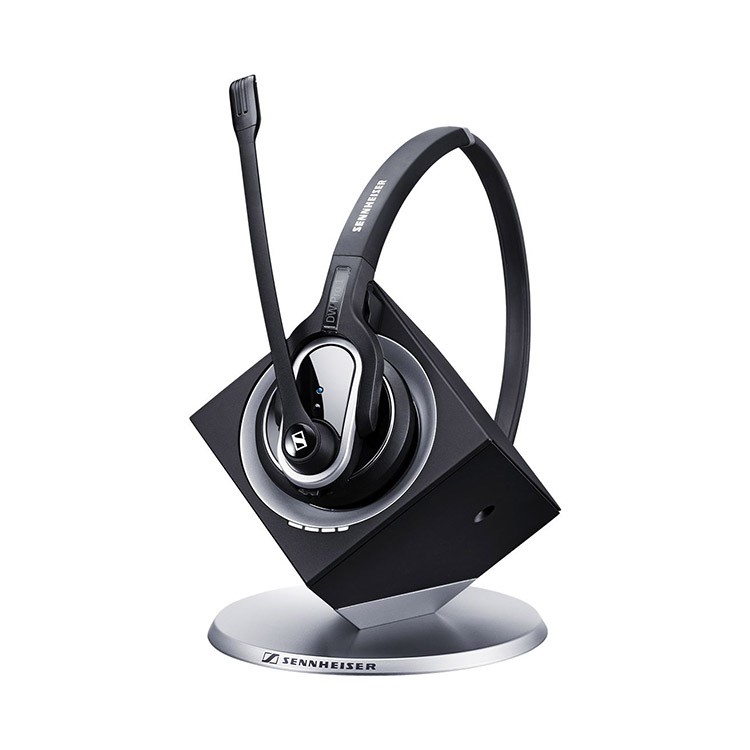 Sennheiser DW Pro 1 USB ML
(Single Connectivity)
This is a more advanced version of the DW Pro 1 USB headset that is also optimized to work with Skype For Business application.
Product No.: 504470