Sennheiser Bluetooth Headset
Sennheiser Bluetooth headset range are designed to meet and exceed the needs of the modern business world. With Sennheiser Bluetooth headsets, you will experience the highest levels of audio quality and comfort packed in a stylish design. Sennheiser offers a number of Bluetooth solutions optimized for office environments as well as use on the go. Find out why Sennheiser is one of the leading brands in the industry, especially in the Bluetooth category of wireless headsets.

Benefits Of Using Sennheiser Bluetooth Headsets In Office And Call Center Environments
Improved Work Flow – Sennheiser Bluetooth headsets feature a number of features which increase workflow. From the overall design of the headsets to the built-in technologies, your communication with your clients will be reliable and smooth.
Freedom Of Movement – Sennheiser's dedication to always pushing the limit has resulted in increased range of their Bluetooth headsets, without impacting performance. With Sennheiser Bluetooth headsets, you will experience true freedom of movement and retain the crystal clear audio quality wherever you go.
Multiple Device Connectivity – The core of Sennheiser's Bluetooth headsets is their ability to stay connected to multiple devices at the same time. This way you are able to manage calls from several sources, including your desk phone, mobile phone as well as a softphone.
Improved Functionality With Sennheiser Bluetooth Headset Series
Sennheiser Noise Canceling Technology – Combating noise pollution in modern office environments is essential to clear communication. Sennheiser's noise canceling technology is one of the best in the industry. With Sennheiser's Bluetooth headsets, you can rest assured that your clients will only hear your voice and nothing else.
Hands-free Functionality – Sennheiser's design department is constantly finding new ways to enhance the hands-free experience of their customers. That's why Sennheiser Bluetooth series offer the premium hands-free performance.
Sennheiser Bluetooth Headset Models Meant For Office And Call Center Applications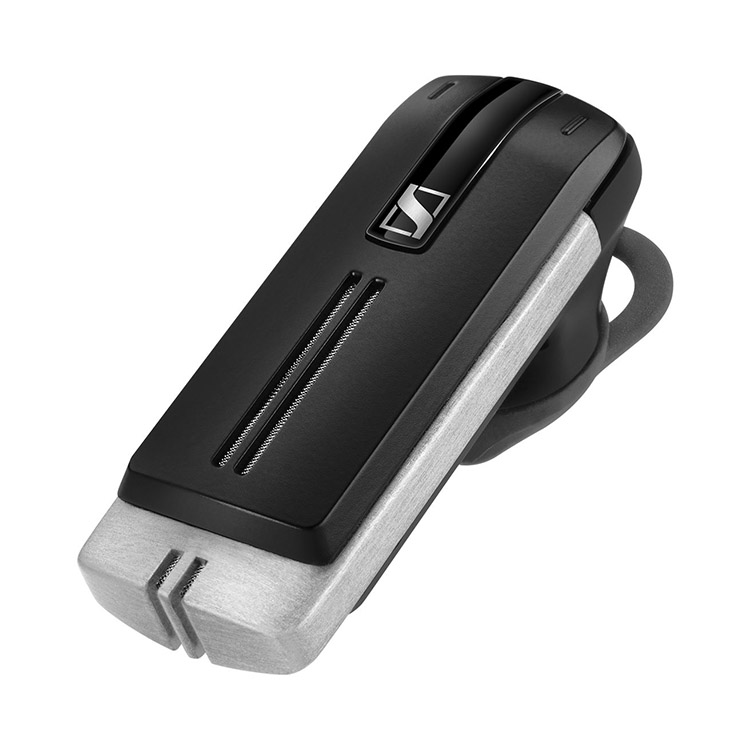 Sennheiser Presence
This Bluetooth headset was designed to offer all the benefits of Bluetooth wireless communication in a low profile form. Presence is one of the smallest headsets available. With that said, it brings a diverse suite of Sennheiser's cutting edge features including SpeakFocus as well as WindSafe. Sennheiser Presence allows you to enjoy the same levels of audio quality usually associated with full-size headsets, only in a compact package.
Get Quote On Sennheiser Bluetooth Headsets
Have a Sennheiser bluetooth headset model in mind? Simply fill up our form and we will send you the quote.
Why Choose Sennheiser Bluetooth Headset?
Sennheiser's track record is full of advanced solutions and new technologies which have shaped the industry. Their Bluetooth headsets are niche optimized for business professionals who refuse to compromise. Whether you are insisting on comfort, performance or convenience, Sennheiser Bluetooth headsets will deliver. Find out why numerous professionals chose Sennheiser to answer their communication-related needs.
Find The Best Sennheiser Bluetooth Solution For Your Needs
Are you interested in Sennheiser Bluetooth headsets? Call us or send us an e-mail and our agents will get in touch with you within 24 hours. Our team at Clarity Vibe will make sure that all of your needs are met, and will choose the best Sennheiser Bluetooth headset solution for your business.