Description
Introducing Plantronics Savi 700 Series
Want to learn the many ways that the Plantronics Savi 700 Series can make your life easier? Watch this video, and you'll learn everything the Savi 700 can do for your team – as well as how to use it like a pro.
Savi 700 Series Gives You More Control for a Superior Performance
Our Plantronics Savi 700 Series wireless headsets give you the benefit of 3-way connectivity, which lets you switch and mix mobile, desk phone and PC audio simple and easy.
The Savi 700 Series also routes mobile audio automatically – to whichever device you pick up.
It allows you to transfer audio easily between your headset and mobile phone – giving you the freedom to take calls on the road.
This office headset's UC presence is automatically updated when you use it on a PC, desk phone or mobile call – allowing you to focus more on work, and less on the system itself.
The Savi 700 Series boasts an energy-efficient adaptive power system which optimizes itself for range and talk time.
The system also lets you to conference in up to three extra wireless headsets – allowing guests to continue through multiple calls.
The Plantronics Savi 700 Series Boasts an Unique, Elegant Design
The Plantronics Savi 700 Series is regarded as the lightest DECT wireless headset on the market.
For your convenience, the headset comes in three comfortable wearing styles.
It also boasts a hot battery that you can swap on the fly – allowing for unlimited talk time.
The Plantronics Savi 700 Series – Protecting Your Information and Giving You Peace of Mind
Our office headset's advanced DECT wireless security keeps your calls and information safe and secure.
In fact, the Plantronics SAVI 700 Series is the most secure DECT headset series on the market right now – certified by the DECT forum.
Featuring a Rich, Clear Sound Quality That Sets You Apart
The Plantronics Savi 700 Series uses advanced wideband audio with CAT-iq technology – allowing for high definition voice quality.
Noise-cancelling microphones greatly reduce background interruptions and noise – helping you understand, and be understood, clearly.
Our wireless headsets also boast an Enhanced Digital Signal Processing (DSP) – which makes voices sound more natural and friendly.
Accessories To Take Your Savi 700 Series To The Next Level
You can use the Savi 700 office headsets with an electronic Hookswitch Cable, or a Handset Lifter to remotely answer and end calls – allowing for more convenience and productivity.
QUOTE REQUEST
Or, simply fill up the form below and we will get back to you shortly.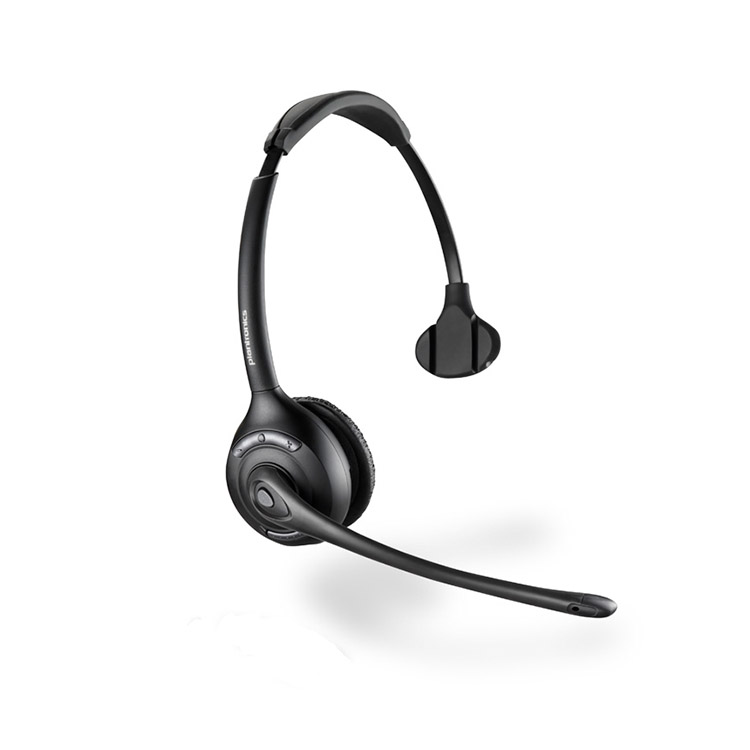 Savi W710
Over-the-head (monaural)
This monaural, over-the-head model allows you to keep one ear on the conversation and another on collaboration.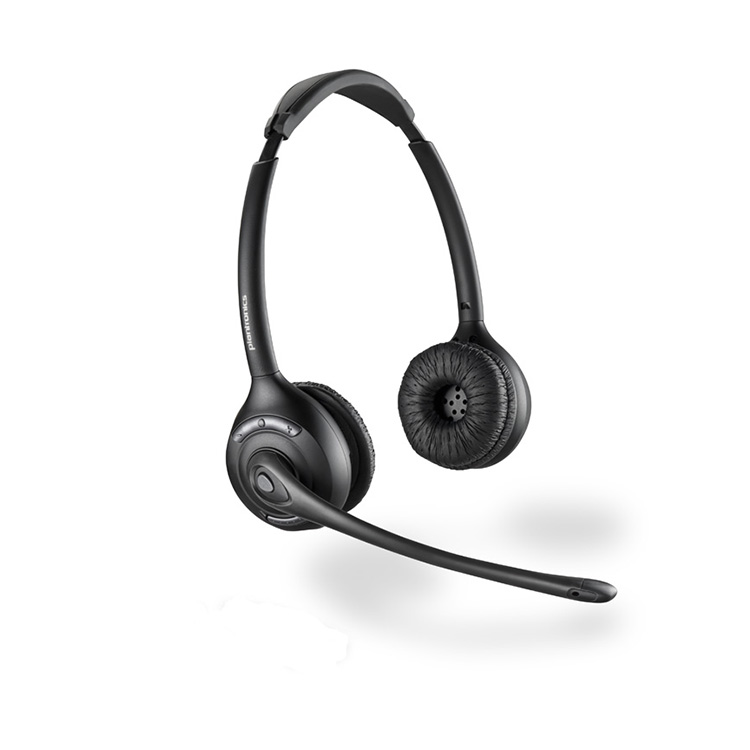 Savi W720
Over-the-head (binaural)
Our binaural over-the-head model provides maximum immersion so you can focus on your customer with the least distractions.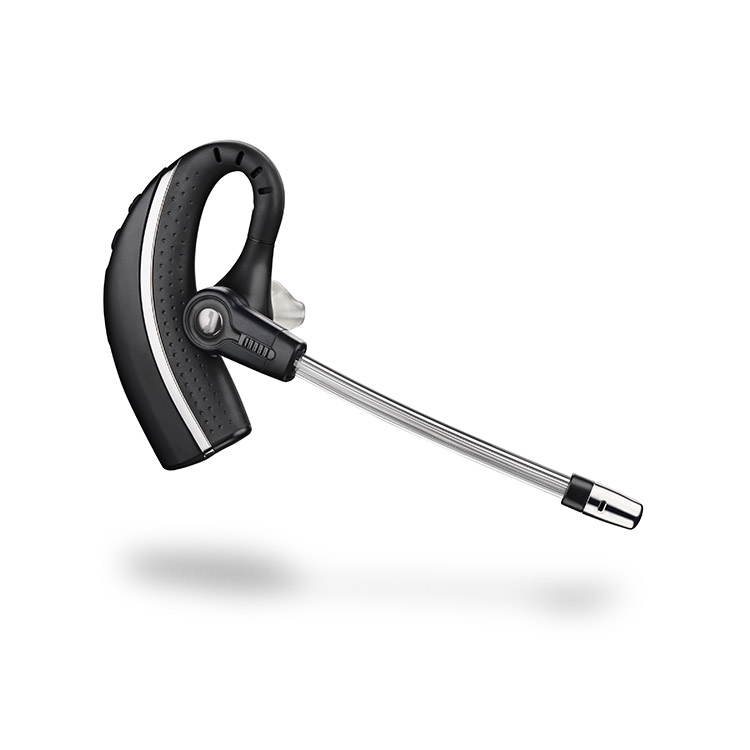 Savi W730
Over-the-ear
The over-the-ear model gives you excellent listening/talking clarity, in a very comfortable, light and mobile configuration.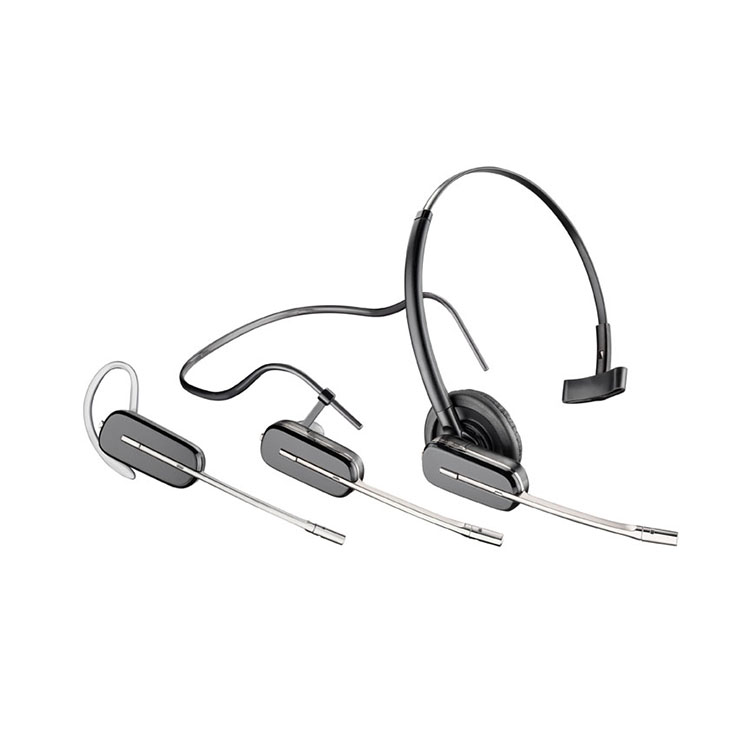 Savi W740 / W745
Convertible
These convertible models give you the freedom to adapt to any situation and choose a style that works best for you –any time.
"If A Colleague Asked Me About A Plantronics Office Headset, I Would Tell Them To Get One, And Hurry".
Curious about what others like you are saying about the Plantronics Savi 700 Series? Take a look at this quick, 1-minute video and listen to what Cindy Denkhoff, an IT Coordinator for Services and Support, has to say about her Plantronics wireless headset.
Optimized for Unified Communications
Professionals who use a mix of PC, mobile and desk phone communications while in the office for conference calls, webinars, video conferencing, and listening to multimedia
64-bit encryption, DECT Security Certified
Up to 7 hr (W740); Unlimited (W745); Up to 6 hr (W730); Up to 13 hr (W710, W720)
14 days in multi-point mode, 16 days in single-point mode; 2 years
in DeepSleep mode
W740/745 Convertible: 21 g; W730 Over-the-ear: 25 g; W710 Over-the-head (monaural): 74 g; W720 Over-the-head (binaural): 96 g
DECT, range up to 100 meters between headset and base; Bluetooth® v2.1 connection between mobile phone and base
PC + desk phone Wideband: up to 6,800 Hz
SoundGuard DIGITAL: protects against sound levels above 118 dBA; Anti-startle (detects and eliminates any large sudden increase in signal level); Time-Weighted Average prevents average daily noise exposure level from exceeding 85 dBA SoundGuard: (W730) protects against sound levels above 118 dBA
Microphone Noise Reduction
W740 (convertible); W745 (convertible + deluxe charging cradle kit); W730 (over-the-ear); W720 (over-the-head, binaural); W710 (over-the-head, monaural): UC Standard version for softphones from Avaya, Cisco, IBM, Skype and more W740-M; W745-M; W730-M; W720-M; W710-M Version optimized for Microsoft Lync
Optimized for Unified Communications
Connects To
PC + mobile + desk phone
Ideal For
Professionals who use a mix of PC, mobile and desk phone communications while in the office for conference calls, webinars, video conferencing, and listening to multimedia
Security
64-bit encryption, DECT Security Certified
Talk / Listen Time
Up to 7 hr (W740)1; Unlimited (W745)1; Up to 6 hr (W730); Up to 13 hr (W710, W720)
Roaming Range
Up to 100 meters2
Headset Weight
155 grams
Wireless Frequency
Bluetooth® v4.1
Audio Performance
W740/745 Convertible: 21 g; W730 Over-the-ear: 25 g; W710 Over-the-head (monaural): 74 g; W720 Over-the-head (binaural): 96 g
Hearing Protection
SoundGuard DIGITAL: protects against sound levels above 118 dBA; Anti-startle (detects and eliminates any large sudden increase in signal level); Time-Weighted Average prevents average daily noise exposure level from exceeding 85 dBA SoundGuard: (W730) protects against sound levels above 118 dBA
Microphone Noise Reduction
Noise-cancelling
Models
W740 (convertible); W745 (convertible + deluxe charging cradle kit); W730 (over-the-ear); W720 (over-the-head, binaural); W710 (over-the-head, monaural): UC Standard version for softphones from Avaya, Cisco, IBM, Skype and more W740-M; W745-M; W730-M; W720-M; W710-M Version optimized for Microsoft Lync