Description
Sennheiser DW Pro 2
Sennheiser DW Pro 2 is a DECT-based double-sided wireless headset designed for professionals who require comfortable all day wearing headsets in a noisy environment.
Sennheiser DW Pro 2 Features Increased Levels Of Comfort As Well As Crystal Clear Voice Clarity
Sennheiser DW Pro 2 headset offers the ultimate in user comfort and call clarity. Each model from the lineup is carefully optimized for its specific role. However, all of them share the features that make this Sennheiser office headset one the best professional headsets available today.
Full Day Wearing Comfort – Modern office and call center environments often require long working hours. Sennheiser DW Pro 2 was designed to mitigate wearer fatigue by using additional padding on the ear pads, as well as a low-profile headband.
Fast Charging – Sennheiser DW Pro 2 charging cycles are among the fastest in the industry. You can get up to 50% of battery charge in as little as 20 minutes.
Long Battery Life – Every DW Pro 2 wireless headset will give you 8 hours of up time in wideband, as well as 12 hours of operation in narrowband sound mode. That means you will remain connected for the entirety of your work day.
Ultra Noise Canceling Microphone – Sennheiser DW Pro 2 office headsets come with ultra noise canceling microphones. This technology filters out the noise pollution coming from your immediate surroundings. With DW Pro 2, you can rest assured that your clients will hear only your voice.
ActiveGard – Your health is something Sennheiser takes very seriously. Their ActiveGard technology prevents any forms of acoustic injury by detecting and leveling all and any spikes in volume before they reach your ears.
Experience The Ultimate Comfort With Sennheiser DW Pro 2 Wireless Headsets
Staying connected with your clients and peers at all times requires a certain level of comfort. Sennheiser DW Pro 2 headsets were designed with this important factor in mind. Offering additional padding on both ear pads, this wireless Sennheiser headset gives you the type of comfort necessary while reducing weight. The end result is a low profile, fatigue-free headset suitable for long working hours.
Stay Connected Thanks To Sennheiser's Fast Charging Technology
The only flaw wireless headsets have is the fact they run on batteries. Sennheiser has successfully reduced this issue by incorporating extremely fast charging times. Within 20 minutes of you placing your Sennheiser DW Pro 2 on the base station for charging, you will have 50% of battery life at your disposal. That is enough to ensure at least four hours of operation.
QUOTE REQUEST
Or, simply fill up the form below and we will get back to you shortly.
Select The Model That Fits Your Personal Needs
Sennheiser DW Pro 2
(Dual Connectivity)
DW Pro 2 is capable of connecting to your desk phone as well as your softphone at the same time.
Product No.: 504308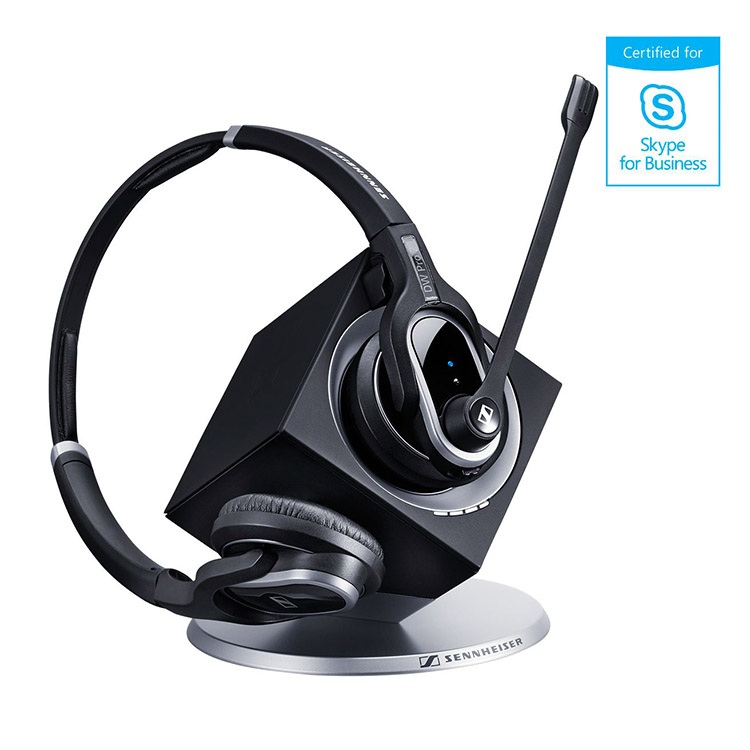 Sennheiser DW Pro 2 ML
(Dual Connectivity)
ML variant of Sennheiser's DW Pro 2 headset features dual connectivity. This version is factory certified for Skype For Business application.
Product No. 504462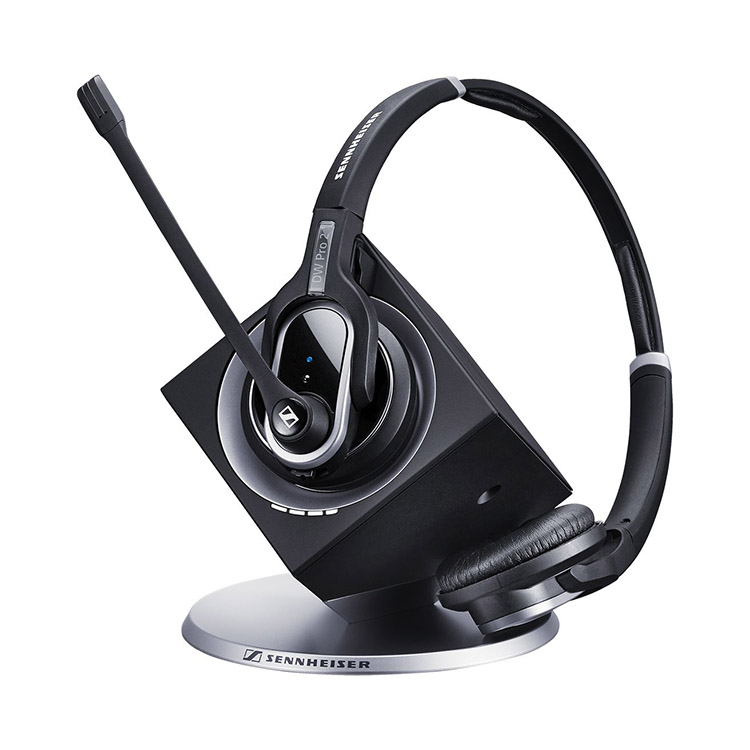 Sennheiser DW Pro 2 USB
(Single Connectivity)
A version of DW Pro 2 headset designed to work with softphones only.
Product No.: 504320
Sennheiser DW Pro 2 USB ML
(Single Connectivity)
This is a more advanced version of the DW Pro 2 USB headset that is also optimized to work with Skype For Business application.
Product No.: 504474