Description
Everything You Need To Know About The Plantronics CS500 Series – In 5 Minutes
Prefer to listen and watch rather than read and scroll? This video shows you everything you need to know about the Plantronics CS500 Series – from what it is and what it does, to some of the models available and how to take advantage of the unique features they offer.
How The Plantronics CS500 Series Can Make Your Life Easier
Our wireless headsets:
Have a wireless range of up to 350 feet – so you can move around the office and multitask with confidence and ease.
Allow for 3-way conferencing – for increased collaboration.
Eliminates interference from Wi-Fi networks – reducing distractions and eliminating the risks of a call being interrupted.
Have noise-cancelling microphones – reducing background interruptions and allowing for an amazing sound clarity.
Comes with the ultimate audio technology – providing high-definition voice quality and ensuring a more natural sounding voice, helping you hear and be heard better.
The convertible headset offers the choice of 3 wearing options – to improve comfort and match your personal style.
The Wireless CS500 Series – Protecting Your Information and Giving You Peace of Mind
Our office headset's advanced DECT wireless security keeps your calls and information safe and secure.
In fact, the Plantronics CS500 Series is the most secure DECT headset series on the market right now – certified by the DECT forum.
A Headset You Won't Want To Take Off
The Plantronics CS500 Series headset is one of the most comfortable office headsets in the market, helping you work better, feel better – and get more done without spending as much energy. The series boasts:
An elegant, magnetic headset docking – keeping your office space looking tidy and professional.
The lightest DECT wireless headset on the market – meaning that you'll barely feel it on you as you move around the office and do your work – from wherever you are.
Adaptive power optimizes for range and talk time – so you don't have to micro-manage your headset to keep it working at its best. Simply put it on and let it do the work for you.
A Sound Quality So Pure, The Only Thing You Won't Hear Is: "Can You Please Repeat That?"
Our Plantronics wireless headset uses advanced wideband audio with CAT-iq technology – allowing for high definition voice quality.
Noise-cancelling microphones greatly reduce background interruptions and noise – helping you understand, and be understood, clearly.
QUOTE REQUEST
Or, simply fill up the form below and we will get back to you shortly.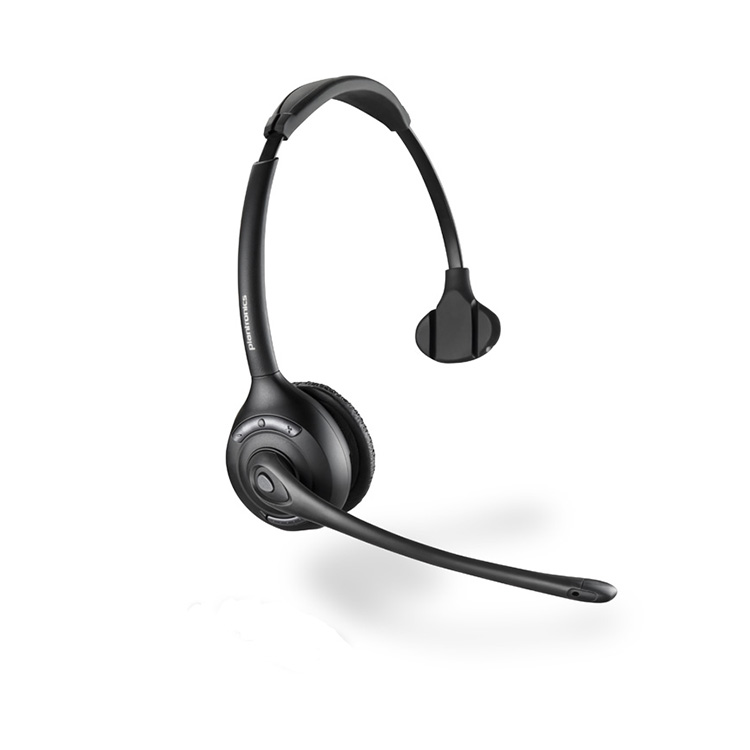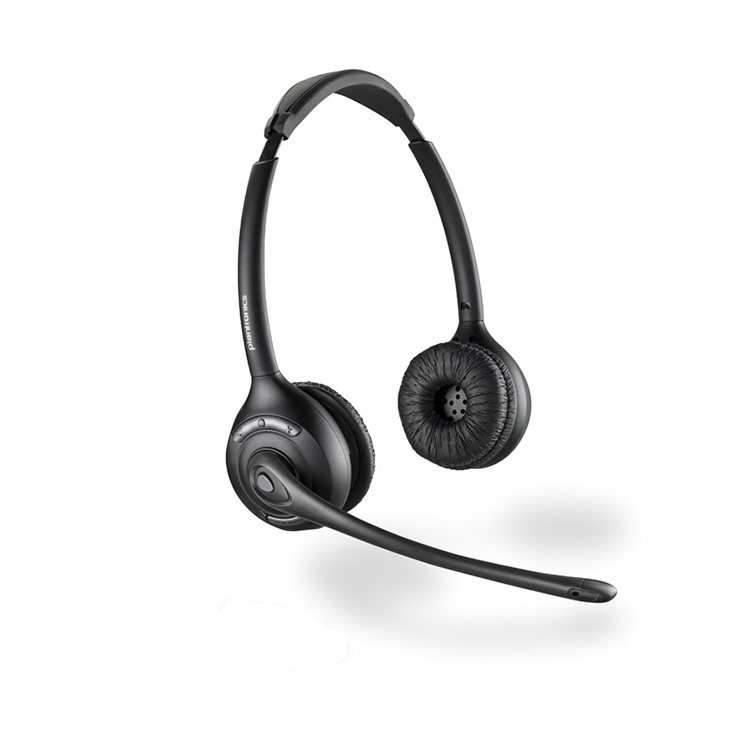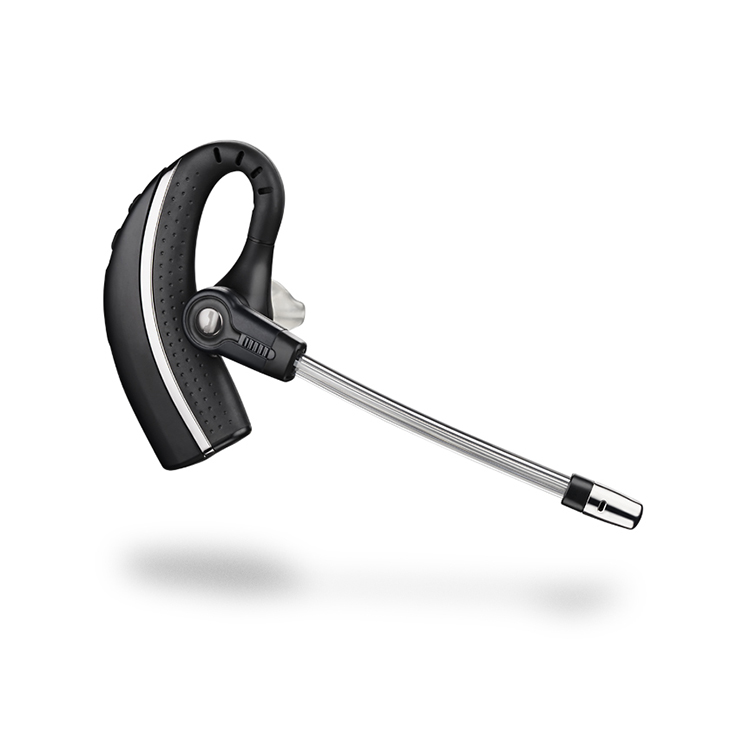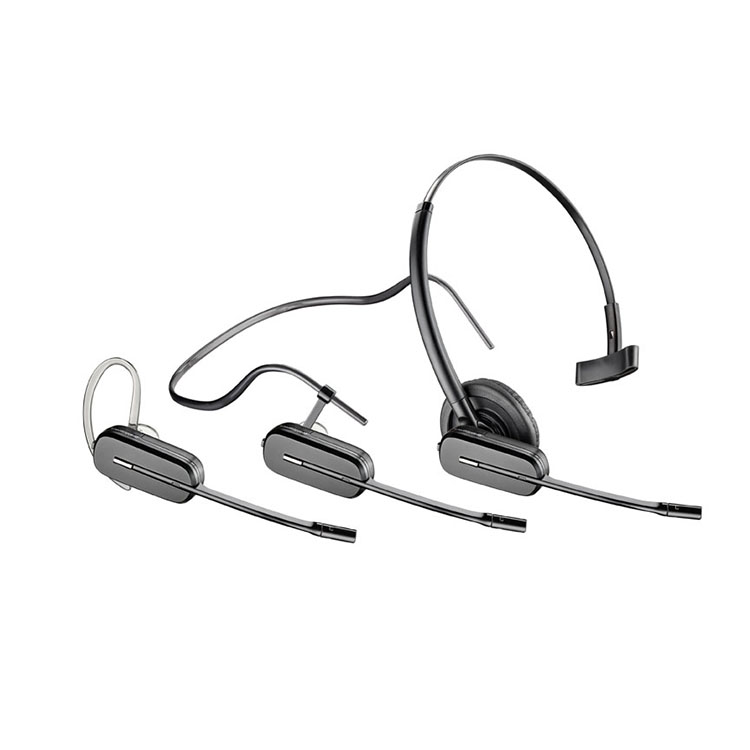 Optimized for Unified Communications
Office and desk-centric workers across the enterprise looking for a simple-to-set-up, simple-to-use wireless offering for managing desk phone calls
64-bit encryption, DECT Security Certified
CS540: Up to 7 hr; CS530: Up to 6 hr; CS520, CS510: Up to 13 hr
CS540 Convertible: 21 g; CS530 Over-the-ear: 25 g; CS520 Over-the-head (binaural): 96 g; CS510 Over-the-head (monaural): 74 g
DECT 6.0, range up to 350 ft.
Narrowband or wideband: up to 6,800 Hz
CS540, CS530: SoundGuard: protects against sound levels above 118 dBA CS510, CS520: SoundGuard DIGITAL: protects against sound levels above 118 dBA; Anti-startle detects and eliminates any large sudden increase in signal level; Time-Weighted Average prevents average sound level from exceeding 85 dBA
Microphone Noise Reduction
CS540: Convertible; CS530: Over-the-ear; CS520: Over-the-head, binaural; CS510: Over-the-head, monaural
Optimized for Unified Communications
Connects To
Desk phone
Ideal For
Office and desk-centric workers across the enterprise looking for a simple-to-set-up, simple-to-use wireless offering for managing desk phone calls
Security
64-bit encryption, DECT Security Certified
Talk / Listen Time
CS540: Up to 7 hr; CS530: Up to 6 hr; CS520, CS510: Up to 13 hr
Roaming Range
Up to 100 meters2
Headset Weight
CS540 Convertible: 21 g; CS530 Over-the-ear: 25 g; CS520 Over-the-head (binaural): 96 g; CS510 Over-the-head (monaural): 74 g
Wireless Frequency
DECT, range up to 100 meters
Audio Performance
Narrowband or wideband: up to 6,800 Hz
Hearing Protection
CS540, CS530: SoundGuard: protects against sound levels above 118 dBA CS510, CS520: SoundGuard DIGITAL: protects against sound levels above 118 dBA; Anti-startle detects and eliminates any large sudden increase in signal level; Time-Weighted Average prevents average sound level from exceeding 85 dBA
Microphone Noise Reduction
Noise-cancelling
Models
CS540: Convertible; CS530: Over-the-ear; CS520: Over-the-head, binaural; CS510: Over-the-head, monaural