Sennheiser headsets are on the very edge of the industry, offering advanced business solutions to professionals around the world. With Sennheiser headset, your communication will be clear, secure and convenient. This leading brand offers a variety of different models, each catered to a specific application.
One thing that sets Sennheiser headsets apart from the competition, is their extensive experience and knowledge. Whether we are talking about a busy call center or a dynamic office environment, Sennheiser's headsets are there to cover all your needs. Experience secure communication with comfort, clarity, and reliability of Sennheiser family of cutting edge headsets.

Sennheiser Wireless Headsets
Sennheiser wireless headsets offer impressive audio quality combined with generous range. These headsets are light, reliable and will keep you connected no matter what. Every wireless headset from Sennheiser comes with all the necessary features and proven performance. Sennheiser is one of the few brands capable of answering the ever-evolving needs of the wireless headset market.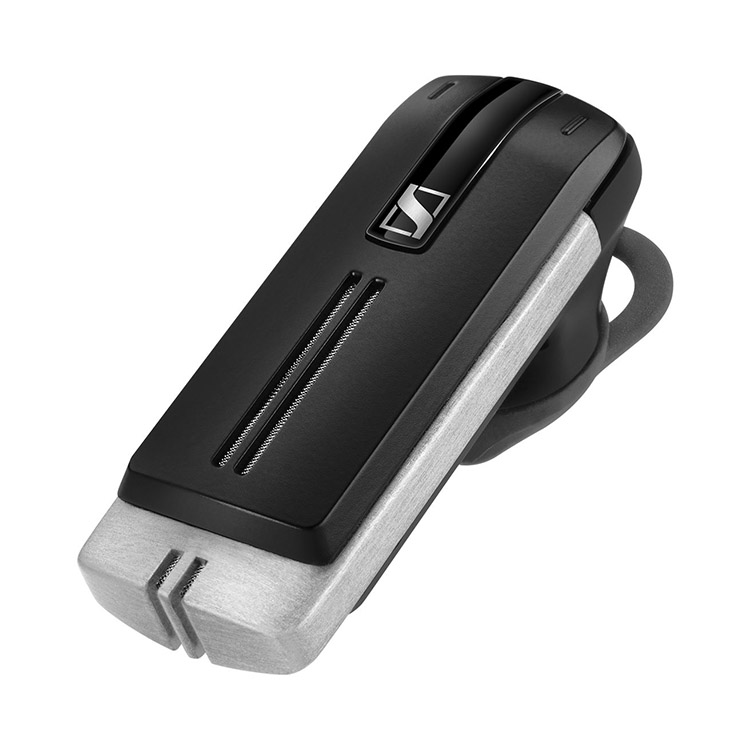 Sennheiser Bluetooth Headsets
Staying connected at all times has become the norm in the business world. Sennheiser's Bluetooth headsets are designed to deliver this ability in a stylish and reliable way. From the raw specs down to subtle design solutions, Sennheiser has created an advanced line of Bluetooth headsets whose performance is hard to beat.
View All Sennheiser Office Headsets
Sennheiser Wireless Headsets ()
Sennheiser Bluetooth Headsets ()
Get Quote On Sennheiser Headsets
Have a Sennheiser headset model in mind? Simply fill up our form and we will send you the quote.
Office
There are two factors which define a good office headset – performance and reliability. Sennheiser's solutions for modern office environments meet and exceed the standards in these areas. On top of that, Sennheiser's design department pushed the envelope even further with designs that increase user comfort and offer impressive aesthetics.
Call Centers
Call center agents often work long hours, most of which are spent using a headset. Sennheiser's models designed for this application deliver high levels of comfort, performance, and reliability. Call center agents will enjoy crystal clear call quality as well as greatly reduced user fatigue, which positively impacts workflow.
For Professionals
No matter the industry, staying connected and on top of new events is crucial. Sennheiser has developed a line of headsets which allow you this type of immersion in a very subtle way. The design, performance, and comfort of these headsets are geared towards a low profile footprint and maximum user comfort.
Sennheiser was founded in 1945 by Prof. Dr. Fritz Sennheiser. Ever since then, the main goal of this company was to deliver new and advanced solutions in the area of microphones, headphones, and transducer design in general. During their 72 years of existence, Sennheiser has managed to climb the ladder, becoming one of the few industry leaders and an overall authority. Today Sennheiser hires approximately 3000 highly skilled engineers, designers, and workers all around the world. The goal of the company hasn't changed much from Dr. Sennheiser's original plan. They are constantly working on finding new ways to improve how we perceive sound in a modern, consumer-oriented world.
If you are looking to find the best Sennheiser headsets for your business, call us or send us an email. Our team at Clarity Vibe will contact you within 24 hours and help you find the right Sennheiser solution for your needs.