Legendary Plantronics headset make it easy to communicate in your office no matter what your needs are.
Businesses Like Yours Rely on Plantronics Headsets
Every day, Plantronics headsets are used by millions of people in offices, call centers, and other businesses. They help connect customers to the people they need to reach, make important details easy to understand, and simply help to take the hassle, uncertainty, and frustration out of conversation – no matter what the situation is.
Plantronics is one of the world's leading manufacturers of wired headsets, wireless headsets, USB headsets, Bluetooth headsets, PC headsets, and deskphone headsets – no matter what your business requires, there's a headset solution that can make you and your teams more efficient, better communicators who achieve more every day.
Industry-Leading Plantronics Headset Designed to Make Your Work Experience Easier
With Plantronics headset, you're sure to enjoy unparalleled audio quality, a hands-free experience that makes it easier for your teams to work with multiple devices at once while carrying on a conversation, as well as increased comfort and reduced stress as a result. Furthermore, office headsets reduce the risk of pinched nerves or other injuries that can be brought on by repetitive stress and the damage done by holding a phone uncomfortably for hours at a time.
With high quality Plantronics headset, you're sure to have great reception, as well as a much easier experience entering data precisely and correctly the first time around. Never suffer the embarrassment of asking a potential client, business partner, or customer to repeat themselves ever again.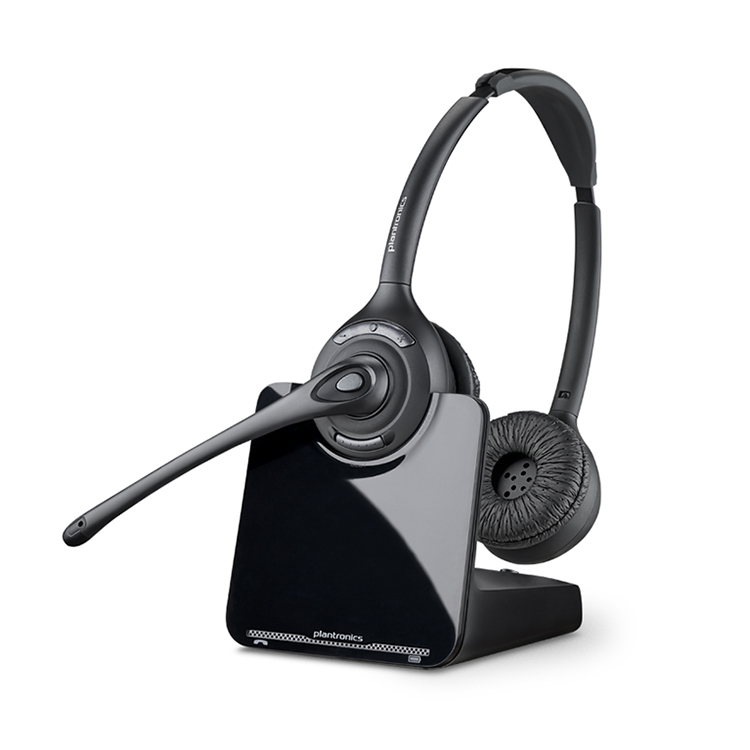 Get Quote On Plantronics Headsets
Have a Plantronics headset model in mind? Simply fill up our form and we will send you the quote.
View Plantronics Headsets
Plantronics Bluetooth Headset System ()
Plantronics Corded Headsets ()
Plantronics Wireless Headsets ()
Filter By Series (All) ()
Plantronics EncorePro Series ()
Plantronics Savi Series ()
Plantronics SupraPlus Series ()
Plantronics Voyager Series ()
Plantronics: Innovating Over the Years
Founded in 1961, Plantronics has had one simple goal in mind: to make it easy to communicate, no matter where you are. Plantronics was founded by two airline pilots looking to create a better communications headset. They created the very first lightweight headset – and their innovation quickly found admirers all over the world, who relied on Plantronics equipment in order to send important, sometimes even life-saving messages in important situations.
In fact, their innovative work was so good that it was even used by astronauts in outer space – Neil Armstrong, upon landing on the moon, uttered the words, "One small step for man, one giant leap for mankind" through a Plantronics headset, making history and changing the world in the process.
Plantronics has never stopped innovating. To this day, they continue to strive to design smarter, better headsets, promote environmental health and social responsibility, create tools to enrich the lives of senior citizens, and work directly with executives to help them improve communication and transform their businesses in the process.
If you need Plantronics headsets for yourself – or for a team of any size –  Clarity Vibe is one of Singapore's leading resellers of Plantronics equipment.
In addition to helping you find the very best customer service headsets, wired headsets, USB headsets, and Bluetooth headsets to help your business achieve peak performance, we can help you find other great Plantronics products you may need.
Get in touch with us by calling us or sending us a message, and we'll get back to you within 24 hours with solutions, ideas, and a plan to help transform how you and your team communicates.