Description
Jabra Biz 2400 II – New And Improved Headset That Is 40% Lighter In Weight
Jabra Biz 2400 II is a new and improved corded headset that is designed with 40% weight reduction for call center or customer service professionals who are on calls all day long.
Jabra Biz 2400 II – A Corded Headset Designed By Professionals For Professionals Who Refuse To Compromise
When performance is the ultimate goal, Jabra Biz 2400 II is on the leading edge of the industry. Aside from its new design, Jabra's flagship call center solution brings a spectrum of features that ensure that you will always have a reliable and clear line of communication with your clients.
40% Lighter Than The Competition – New Jabra Biz 2400 II is 40% lighter than their competitor's flagship lineup. If you value a low profile, high comfort solutions, you won't find a better choice.
Noise-Cancelling Microphone – Jabra's noise-cancelling microphones are built to eliminate any noise pollution that is characteristic for modern open-spaced call center environments.
FreeSpin – With 360 degrees of adjustment, FreeSpin microphone boom arms allow you to find the optimal microphone position.
HD Voice/Wideband Audio – When call quality and clarity of communication matter the most, Jabra's HD Voice technology ensures that your clients will hear you loud and clear.
Adjustable Headband – Jabra Biz 2400 II comes with a fully adjustable headband that allows the user to find a comfortable position every time.
The Advanced Controls – Built-in control unit enables you to adjust volume, mute the call and so much more.
PeakStop – Jabra's proprietary PeakStop technology levels out any sudden spikes in volume before they reach user's ears. This way, any risk of discomfort due to loud noises has been completely eliminated.
Increased Padding – The padding on Jabra Biz 2400 II's headband and ear pads have been upgraded with super-soft leatherette components.
Larger Ear Pads – Combined with the new type of foam, pads on the Jabra Biz 2400 II are now much larger.
This Corded Headset Is The Lightest Flagship Headset In The Industry
Jabra believes that weight reduction is one of the best ways to increase user comfort and reduce head fatigue. The all new Jabra 2400 II flagship corded headset comes with 40% less weight than its previous iteration. Jabra has managed to bring you more performance in a much lighter package. This only proves that Jabra corded headsets are designed with the user's needs in mind.
Incredible Audio Quality Brought To You By Jabra's HD Voice And PeakStop Technology
Offering crystal clear audio quality in a noise-saturated call center environment is Jabra's main priority. Jabra Biz 2400 II features their HD Voice and PeakStop technologies, which help eliminate the majority of the unwanted noise. Being able to communicate with your clients is imperative, and the new Jabra Biz 2400 II is the headset that will allow you to do exactly that. Due to very diverse nature of calls that modern call centers have to deal with, PeakStop technology ensures that your agents are safe from possible sudden high-volume noises.
Improved Jabra Biz 2400 II Headset With Increased Ear Pad Surface Ensures Optimal Comfort
Comfort is something every Jabra corded headset is designed for. With the updated Jabra Biz 2400 II, the design team has increased the size of the ear pads, which relieves stress on user's ears while it also allows for optimal airflow. This new design allows the user to wear the Jabra Biz 2400 II over extended periods of time without experiencing fatigue.
QUOTE REQUEST
Or, simply fill up the form below and we will get back to you shortly.
Variations Of Jabra Biz 2400 II – Quick Disconnect
Jabra Biz 2400 II QD Duo NC
Connectivity: Quick Disconnect
Speakers: Duo
Works With: Desk Phone
Optimized For: Unified Communication
Weigh: 70 grams
Product No.: 2409-820-205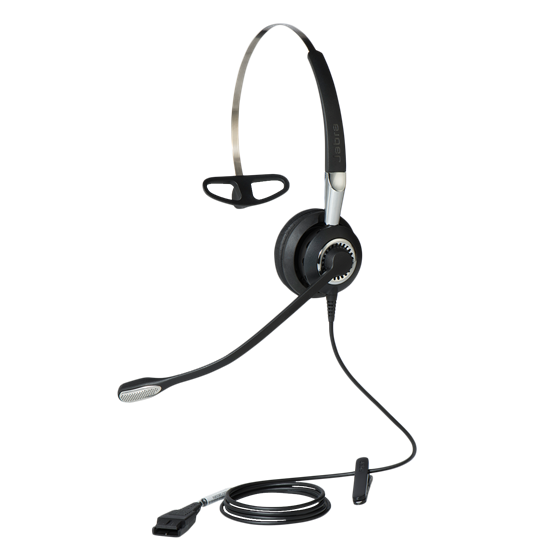 Jabra Biz 2400 II QD Mono NC 3 in 1
Connectivity: Quick Disconnect
Speakers: Mono
Works With: Desk Phone
Optimized For: Unified Communication
Weigh: 45 grams
Product No.: 2406-820-205
Jabra Biz 2400 II QD Duo NC Wideband
Connectivity: Quick Disconnect
Speakers: Duo
Works With: Desk Phone
Optimized For: Unified Communication
Weigh: 70 grams
Product No.: 2489-820-209
Jabra Biz 2400 II QD Mono NC 3-in-1 Wideband
Connectivity: Quick Disconnect
Speakers: Mono
Works With: Desk Phone
Optimized For: Unified Communication
Weigh: 45 grams
Product No.: 2486-820-209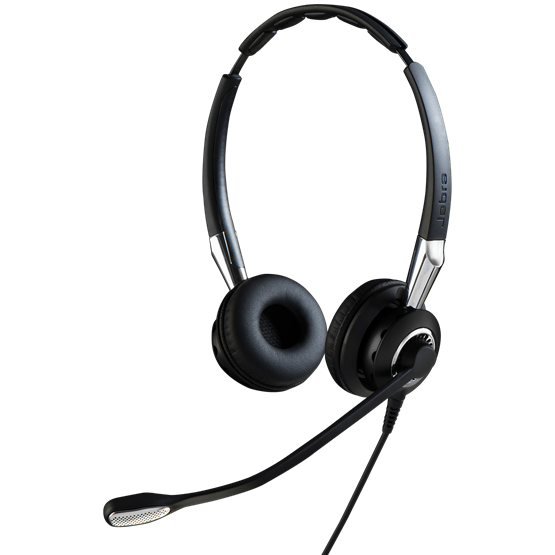 Jabra Biz 2400 II QD Duo NC Wideband Balanced
Connectivity: Quick Disconnect
Speakers: Duo
Works With: Desk Phone
Optimized For: Unify
Weigh: 70 grams
Product No.: 2489-825-209
Jabra Biz 2400 II QD Mono NC 3-in-1 Wideband Balanced
Connectivity: Quick Disconnect
Speakers: Mono
Works With: Desk Phone
Optimized For: Unified Communication
Weigh: 45 grams
Product No.: 2486-825-209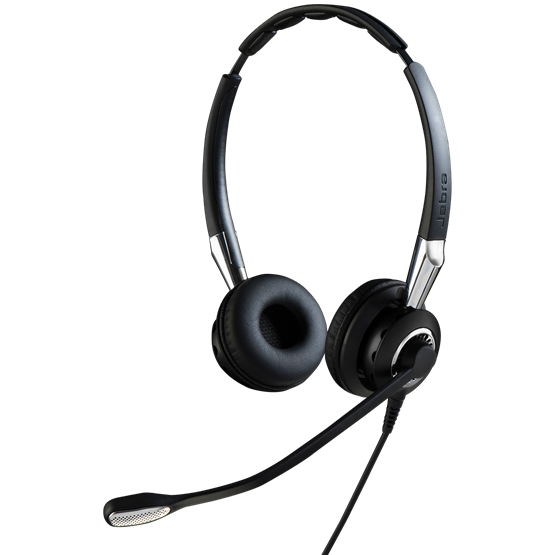 Jabra Biz 2400 II QD Duo UNC
Connectivity: Quick Disconnect
Speakers: Duo
Works With: Desk Phone
Optimized For: Unified Communication
Weigh: 70 grams
Product No.: 2409-720-209
Jabra Biz 2400 II QD Mono UNC 3-in-1
Connectivity: Quick Disconnect
Speakers: Mono
Works With: Desk Phone
Optimized For: Unified Communication
Weigh: 45 grams
Product No.: 2406-720-209
Jabra Biz 2400 II QD Mono NC
Connectivity: Quick Disconnect
Speakers: Mono
Works With: Desk Phone
Optimized For: Unified Communication
Weigh: 45 grams
Product No.: 2403-820-205
Variations Of Jabra Biz 2400 II – USB
Jabra Biz 2400 II USB Duo BT
Connectivity: USB
Speakers: Duo
Works With: Softphones and Computers
Optimized For: Unified Communication
Weigh: 66 grams
Product No.: 2499-829-209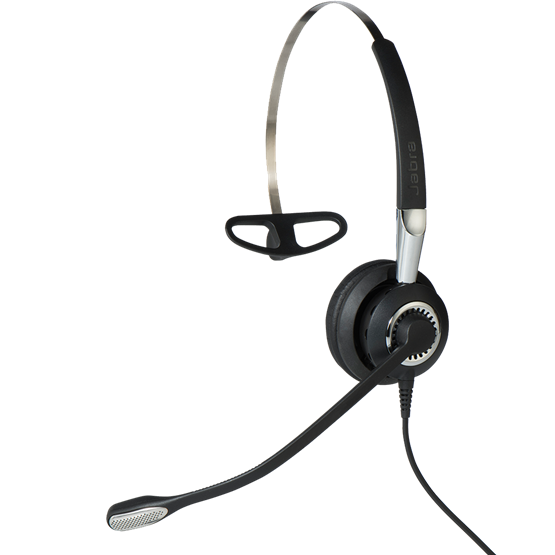 Jabra Biz 2400 II USB Mono BT
Connectivity: USB
Speakers: Mono
Works With: Softphones and Computers
Optimized For: Unified Communication
Weigh: 43 grams
Product No.: 2496-829-209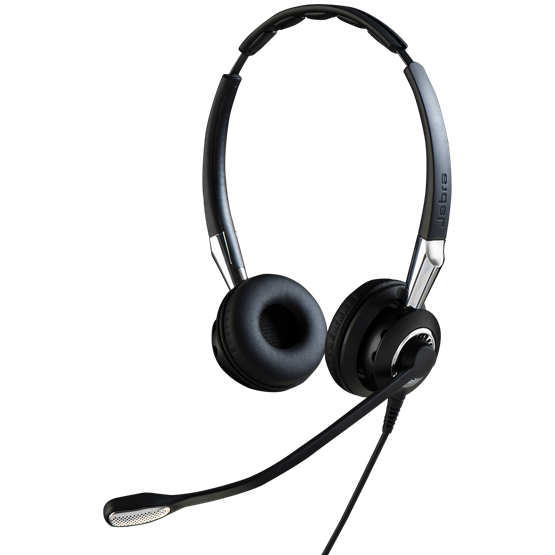 Jabra Biz 2400 II USB Duo BT MS
Connectivity: USB
Speakers: Duo
Works With: Softphones and Computers
Optimized For: Skype For Business
Weigh: 66 grams
Product No.: 2499-823-209
Jabra Biz 2400 II USB Mono BT MS
Connectivity: USB
Speakers: Mono
Works With: Softphones and Computers
Optimized For: Skype For Business
Weigh: 43 grams
Product No.: 2496-823-209
Jabra Biz 2400 II USB Duo CC
Connectivity: USB
Speakers: Duo
Works With: Softphones and Computers
Optimized For: Unified Communications
Weigh: 66 grams
Product No.: 2499-829-309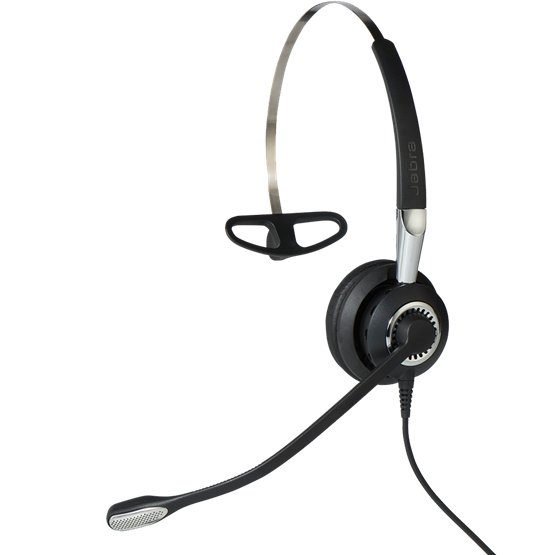 Jabra Biz 2400 II USB Mono CC
Connectivity: USB
Speakers: Mono
Works With: Softphones and Computers
Optimized For: Skype For Business
Weigh: 43 grams
Product No.: 2496-829-309
Jabra Biz 2400 II USB Duo CC MS
Connectivity: USB
Speakers: Duo
Works With: Softphones and Computers
Optimized For: Skype For Business
Weigh: 66 grams
Product No.: 2499-823-309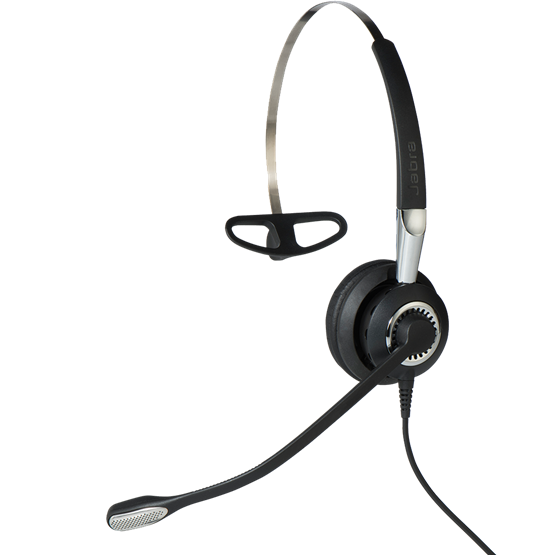 Jabra Biz 2400 II USB Mono CC MS
Connectivity: USB
Speakers: Mono
Works With: Softphones and Computers
Optimized For: Unified Communication
Weigh: 43 grams
Product No.: 2496-823-309