Description
Jabra Biz 1500 – Professional Quality At Affordable Price
Take a look at this video to have a quick understanding of Jabra Biz 1500's benefits and features.
Meet Jabra Biz 1500 – The Cost Effective Solution For Those Who Demand Performance And Durability
Jabra's entry level corded headsets bring you most of the features found in their flagship models. This way Jabra maintains the standard of performance that meets the user's needs. Jabra Biz 1500 offers the following:
Noise-Cancelling Air Shock Microphone – Significantly lowers the impact of background noise that is common in open-space working environments
Peak Stop – Safeguarding your conversation by detecting and eliminating sudden spikes in volume. The result is an even sound level that is well within limits of safety
Crystal Clear Sound – Thanks to Digital Signal Processing, Jabra Biz 1500 is capable of filtering out any noise interference as well as echoes.
Easy Call Management – Offers full control over your call with a simple and intuitive interface.
Jabra Spin Boom-Arm – Durable and flexible boom arm that offers 270 degrees of adjustment.
Jabra Software Applications – Personalized settings, remote call control and complete call integration are made possible with Jabra's software suite.
HD Voice – Experience the quality of HD Voice and have a crystal clear conversation with your clients.
Foam ear pads – Ergonomic ear pads made of high-performance foam that allows your ears to breathe, thus significantly reducing user fatigue.
Jabra Xpress – Speed up your headset deployment with Jabra Xpress. This web-based suite makes the process of setting up any number of Jabra USB headsets a quick and easy task.
Jabra Biz 1500 Professional Call Center Headset Brings Highly Efficient Ambient Noise Reduction With Noise-Cancelling Air Shock Microphone
Maintaining a clear line of communication with your clients is an imperative for good customer service. Jabra Biz 1500's highly efficient Noise-Cancelling Air Shock microphone was designed to ensure that type of performance by eliminating respiratory noise. Combined with HD Voice, the user can enjoy perfect audio quality. There are two levels of noise reduction being active at all times. Jabra Biz 1500 first eliminates the immediate noise and automatically levels out input volume, while it also filters out sounds coming from the background. The result is a crystal clear quality of audio even in crowded, open-space call centers.
This Jabra Headset Features An Ergonomic Frame Combined With High-Performance Foam Ear Pads Ensure Maximum Comfort Even During Longer Periods Of Use
Every Jabra corded headset features ear pads made of high-performance ergonomic foam. Jabra fully understands that call center headsets have to be comfortable for the user to wear over extended periods of time. This is why Jabra has developed a foam that significantly reduces fatigue while offering high levels of comfort. The foam is designed to allow a certain amount of airflow, thus keeping user's ears cool at all times. Flexible and lightweight, Jabra Biz 1500 is built for comfort.
Built To Last – Jabra Biz 1500 Offers Durability And Reliability That Meets The Demands Of A Large Scale Call Center
Lightweight by nature, Jabra Biz 1500 is designed to withstand all of the challenges of a modern, large-scale call center. Flexible frame built from durable materials ensures that Jabra Biz 1500 will keep up with you, no matter the pace. All Jabra headsets are built with a goal of allowing you to focus on your work, offering a complete freedom of movement. Enjoy full control over your workspace with Jabra Biz 1500.
QUOTE REQUEST
Or, simply fill up the form below and we will get back to you shortly.

Available Connectivity And Variations Of Jabra Biz 1500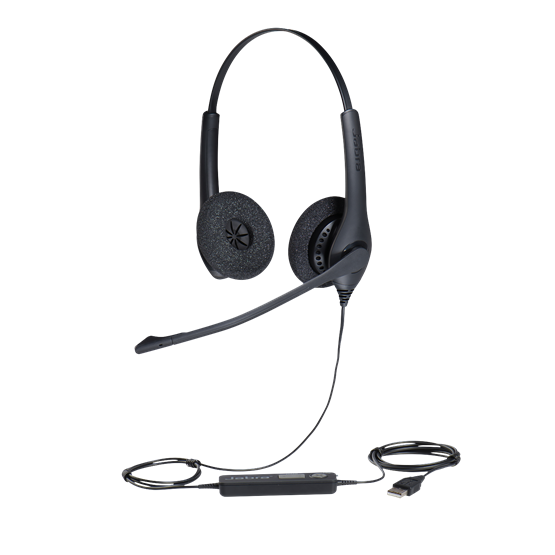 Jabra Biz 1500 Duo USB
Connectivity: USB
Speaker: Duo
Product No.: 1559-0159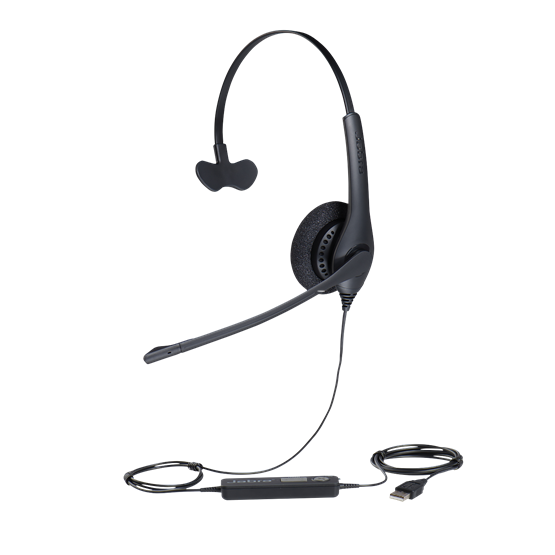 Jabra Biz 1500 Mono USB
Connectivity: USB
Speaker: Mono
Product No.: 1553-0159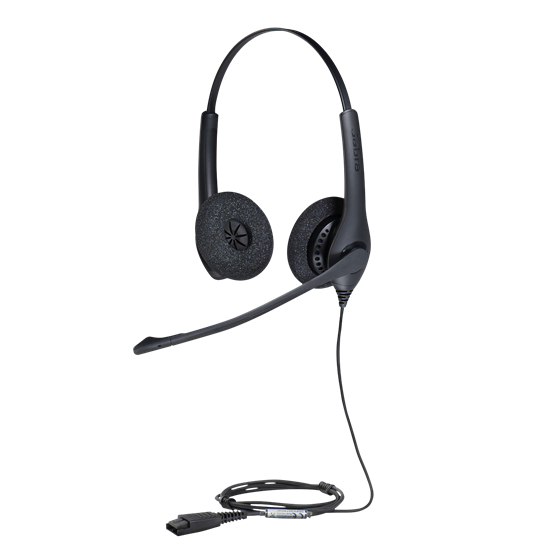 Jabra Biz 1500 Duo QD (Quick Disconnect)
Connectivity: Quick Disconnect
Speaker: Duo
Product No.: 1519-0157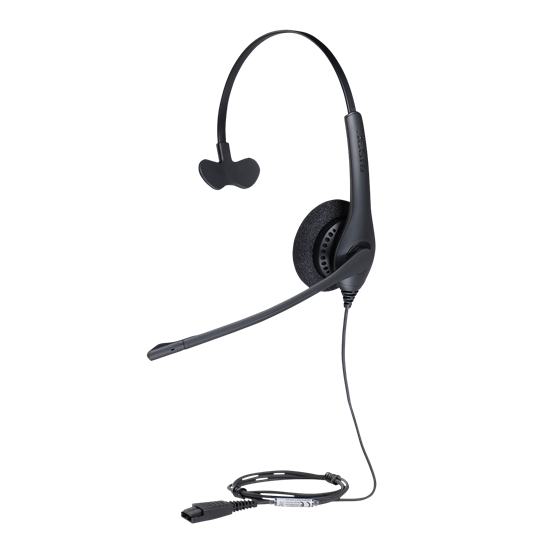 Jabra Biz 1500 Mono QD (Quick Disconnect)
Connectivity: Quick Disconnect
Speaker: Mono
Product No.: 1513-0157