Description
Jabra Biz 2300 – Headset Designed For Call Center Agents
Take a look at this video to have a quick understanding of Jabra Biz 2300's benefits and features.
Jabra Biz 2300 – Lightweight, Flexible And Durable Call Center Headset That Leaves Nothing To Chance
Fast developing nature of today's customer service industry demands lightweight but capable headsets. That is exactly the type of experience Jabra Biz 2300 has to offer. It comes with all of the core features found in higher end Jabra corded headsets. These include the following:
FreeSpin – With 360 degrees of unlimited range, you can adjust the microphone exactly how you want it, without the risk of damaging your headset.
Peak Stop – Jabra's revolutionary PeakStop technology preemptively levels any sudden peak in volume, thus ensuring a safe and clear line of communication with your clients.
HD Voice/Wideband Audio – HD Voice filters out any unwanted sounds coming from your immediate surrounding. With HD Voice, you are guaranteed to have a crystal clear quality of audio.
Kevlar Reinforced Cords – Kevlar reinforced cords bring additional durability to an already solid construction of Jabra Biz 2300. Use of Kevlar takes care of any risk to the cable that can occur in an office-type environment.
Noise-Cancelling Microphone – Jabra's noise-cancelling microphones are specially designed to filter out any ambient noise that is typical for open-spaced call center environments.
Air Shock Microphone – Air shock technology allows you to keep the microphone close to your mouth without having to worry about respiratory noise. With this technology, your voice will be perfectly clear.
Jabra Biz 2300 Brings a Perfect Balance of Performance, Durability, And Reliability
Jabra corded headsets are built to withstand everything a modern call center work environment is capable of dishing out. Jabra Biz 2300 features a very low profile, but extremely durable construction. The materials Jabra uses, combined with the engineering solutions, ensure that you can always count on your Jabra corded headset. This way you are free to completely focus your attention on your work, without having to worry about your connection to your clients.
Lightweight Solution That Brings New Levels Of Comfort
Jabra has created the Jabra Biz 2300 with weight and comfort in mind. The frame is reduced to a very low profile design that allows for reduced weight but also improved comfort. Jabra Biz 2300 belongs to the category of light call center headsets which can be used for long periods of time without causing discomfort. In a busy call center that depends on providing customer service at all times, this type of comfort is imperative for positive performance and efficiency.
Impeccable Sound Thanks To Jabra's Integrated HD Voice And Noise-Cancelling Technology
One of the main problems modern open-spaced call centers have is noise pollution. Because of this, Jabra has implemented their cutting edge HD Voice and noise-cancelling technology in all of their corded headsets. Jabra Biz 2300 offers very high levels of audio quality. Even if your working environment is saturated with noise pollution, the only thing that will reach your customers is your voice. The noise-cancelling technology eliminates all ambient sounds in a way that doesn't impact your ability to talk to your clients. With the addition of their Air Shock Microphone, you are guaranteed a crystal clear call quality.
QUOTE REQUEST
Or, simply fill up the form below and we will get back to you shortly.
Available Connectivity And Variations Of Jabra Biz 2300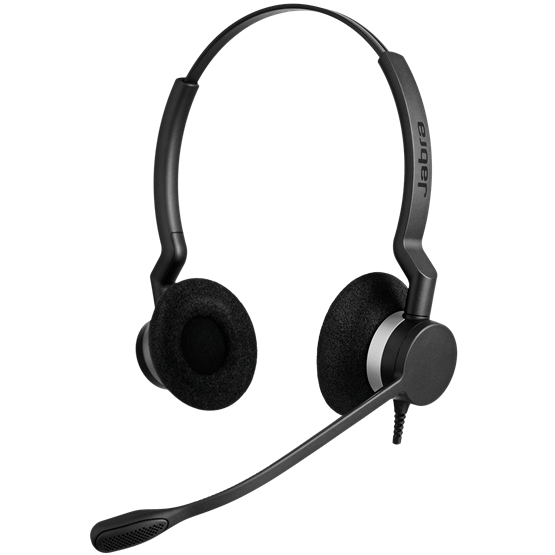 Jabra Biz 2300 QD Duo
Connectivity: Quick Disconnect
Speaker: Duo
Works with: A wide range of desk phone system
Optimized For: Unified Communications
Weigh: 68 grams
Product No.: 2309-820-105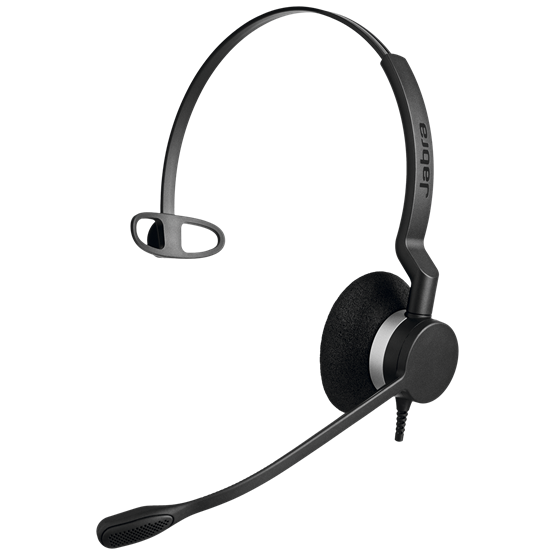 Jabra Biz 2300 QD Mono
Connectivity: Quick Disconnect
Speaker: Mono
Works with: A wide range of desk phone system
Optimized For: Unified Communications
Weigh: 49 grams
Product No.: 2303-820-105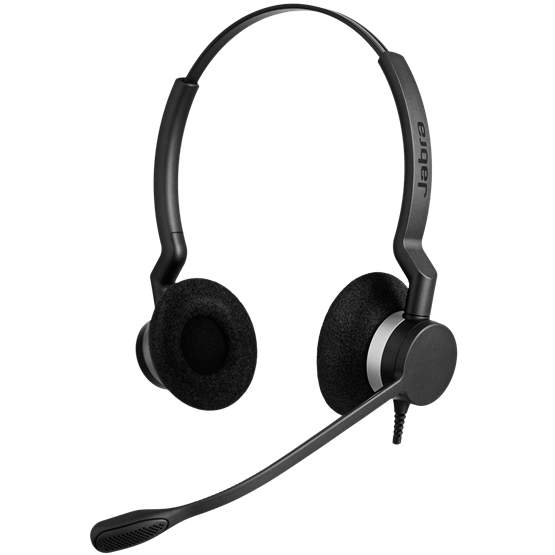 Jabra Biz 2300 USB MS Duo
Connectivity: USB
Speaker: Duo
Works with: Softphone and Computers
Optimized For: Skype For Business
Weigh: 68 grams
Product No.: 2399-823-109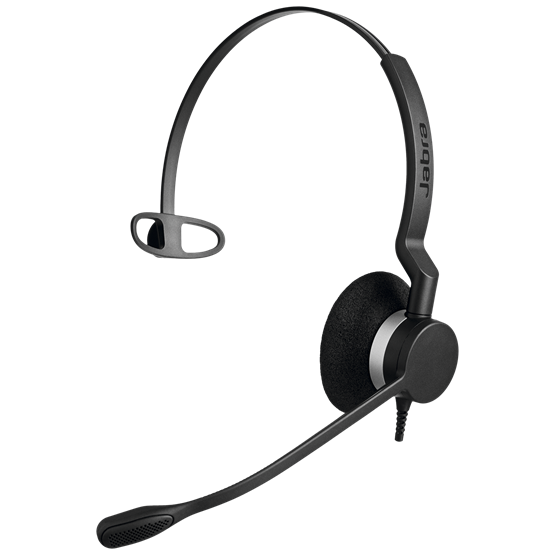 Jabra Biz 2300 USB MS Mono
Connectivity: USB
Speaker: Mono
Works with: Softphone and Computers
Optimized For: Skype For Business
Weigh: 49 grams
Product No.: 2393-823-109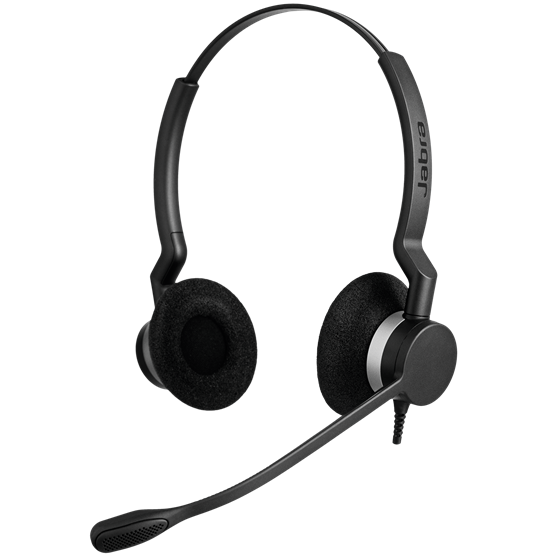 Jabra Biz 2300 USB UC Duo
Connectivity: USB
Speaker: Duo
Works with: Softphone and Computers
Optimized For: Unified Communication
Weigh: 68 grams
Product No.: 2399-829-109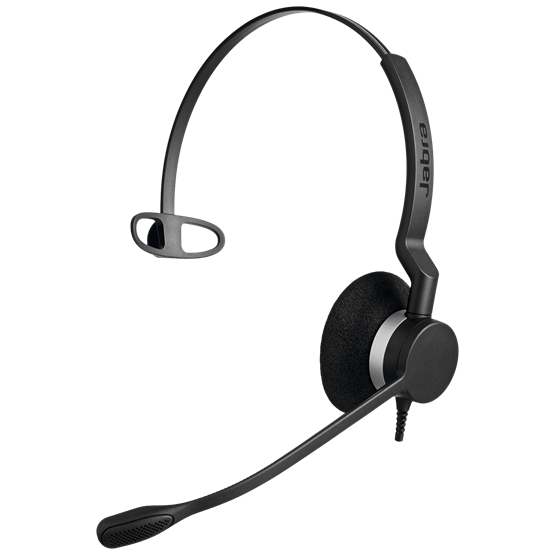 Jabra Biz 2300 USB UC Mono
Connectivity: USB
Speaker: Mono
Works with: Softphone and Computers
Optimized For: Unified Communication
Weigh: 49 grams
Product No.: 2393-829-109